PACK A "GREEN" SUITCASE
---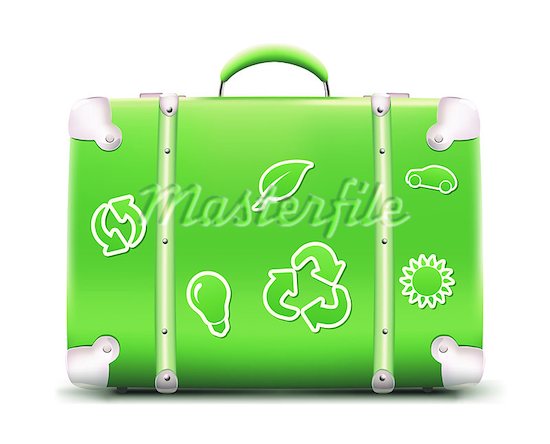 There are simple ways of being a more responsible traveler, including how you pack for your journey.
Pack light – extra weight in the airplane requires more fuel and produces more carbon emissions.
Reduce your paper weight by downloading books, maps, and other reading materials to a laptop, e-reader, or tablet. If you only need certain pages from a travel guide, tear those out and leave the rest at home.
Leave your hairdryer and other electronic appliances at home - buy them once you arrive. This is also more convenient since they will not require converters or plug adapters.
Multipurpose items:
Sandals which you can wear in the shower, hiking, and at the beach
Shoes which are comfortable for walking but also look nice
Pants with zip-off or roll-up legs
Jackets with removable layers, waterproof shells
Tunics or wraps which can function as a shirt, dress, and swimsuit cover up
Scarves which can also be used as belts or shoulder wraps
All-in-one shampoo-conditioner-body soap
Reusable items (avoid disposable items):
Water bottle
Travel coffee mug
Plastic fork, knife, and spoon
Shopping bag(s)
Reusable batteries and charger
Travel clothes
Plan on taking clothes which can be layered or removed as needed. This will help you cut down on your heating and A/C use.
Pack clothes which can easily be washed in a sink, are quick-drying, and wrinkle-resistant.
Take less than you need and buy clothes once you arrive at your destination. Not only will you blend in more easily, but you will also support the local economy.
When you are packing up to return to the U.S., consider leaving behind books, clothing, appliances, or other items for the next group of students or donate them to a local charity.