IDENTITY-BASED RESOURCES
---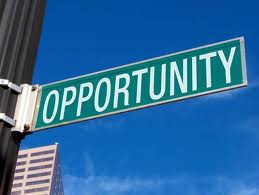 The Office of Education Abroad encourages everyone to participate in study abroad, and we also understand each student may have different concerns about going overseas for a variety of reasons. In order to better prepare you, the sub-links and resources below can help.
Whether you identify with one of these areas or all of them, please remember the Office of Education Abroad is here for you. The study abroad program selection, application process, preparation, etc., can be a bit overwhelming. Planning ahead and communicating with your study abroad adviser, however, can ensure a meaningful experience overseas.
Reasons to participate in international study:
Explore an unfamiliar or heritage culture.
Improve your professional and financial potential.
Complement your academic curriculum.
Acquire additional insight through new relationships and experiences.
Gain new perspectives about the United States.
Re-examine your own stereotypes about non-Americans and Americans.
Become a life-long learner.
NEXT STEPS:
To learn more about the study abroad process, check out
Choosing a Program
and
Application Process
. If you have additional questions, please make an appointment with an
Education Abroad Adviser
.

Davidson College Students Overcoming Challenges Abroad