---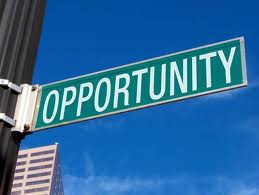 The Office of Education Abroad encourages
everyone
to participate in study abroad, and we also understand each student may have different concerns about going overseas for a variety of reasons. In order to better prepare you, the sub-links and resources below can help.
Whether you identify with one of these areas or all of them, please remember the Office of Education Abroad is here for you. The study abroad program selection, application process, preparation, etc., can be a bit overwhelming. Planning ahead and communicating with your study abroad adviser, however, can ensure a meaningful experience overseas.
Davidson College Students Overcoming Challenges Abroad
Reasons to participate in overseas study:
Explore an unfamiliar or heritage culture.
Improve your

professional and financial

potential.
Complement your academic curriculum.
Acquire additional insight through new relationships and experiences.
Gain new perspectives about the U.S.
Re-examine your own stereotypes about non-Americans and Americans.
Become a life-long learner.
If you have any questions or concerns about your plans, please make an
appointment
with an education abroad adviser.
Words of Encouragement:
Laurian R. Bowles
Person of Color

Assistant Professor of Anthropology
I believe that study abroad can be a transformational experience for students in a way that is similar to my own narrative. I studied a semester abroad at the University of Ghana, Legon when I was an undergraduate student that continues to inform my own anthropological research with women in Ghana today. The connections I made as an undergraduate student 15 years ago fuel the passions
I have now and the many lifelong relationships I have with people from around the world.
Melissa Gonzalez
LGBTQ / Person of Color

Assistant Professor of Hispanic Studies
I always encourage my students, especially those who are LGBTQ, to spend at least one semester abroad. Living and learning in another country is a
productive de-contextualization that can teach you as much or more about yourself as about the culture you're immersed in. I myself, as a queer undergraduate, learned a great deal from my own semester in Madrid back in 2001, and it helped me feel more comfortable with coming out. LGBTQ students may find more queer venues and cultural events in major cities while overseas. Even if you go to a country that is less accepting, you can find beautiful niches where queer culture flourishes and learn a great deal about both the hegemonic culture and the queer subculture. LGBTQ students can have an excellent experience in any country as long as they learn as much as they can and understand the culturally-specific meanings of being out.
Verna Case
First Generation College Attendee

Associate Dean / Biology Professor
I was the first in my family to attend college (Penn State) and was completely clueless about the world other than the small farming community where I grew up. As an undergraduate I was totally unaware of opportunities to study abroad and my friends were primarily first generation students, so none of us ventured out of central Pennsylvania. When I finally did travel (to Scotland) during the first summer after my first year of teaching at Davidson, my eyes were opened to a different culture … yes, central Pennsylvania has a unique culture all of its own… and to different points of view. Upon returning to Davidson to teach, I encouraged all of my advisees to plan for a summer or a semester abroad; however, I didn't leave the U.S. again until 2000, when I first traveled to Africa with students in the Mwandi program. It was at that point that I learned the full value of studying abroad as an undergraduate. Immersing oneself in a different culture is a life changing and a life shaping experience that I wish I had had at the age of 20. I often wonder where I would be now and what I would be doing if I had known about and taken advantage of the opportunity to explore at least one other culture as a college student. My advice to all students now is "find an immersive experience in another culture and jump in with both feet"…it may be the beginning of a very unexpected and thoroughly rewarding life's journey."
Rebecca Taylor
LGBTQ
Davidson Alum / Former Assistant Dean of Student Life


The study abroad program in Cádiz, Spain was an integral part of my Davidson College experience. Besides the obvious learning opportunities and development of greater intercultural competency, this program also afforded me an opportunity to reflect on my identity as a member of the LGBTQ community.

I was never out of the closet at Davidson, because I never felt truly comfortable or welcomed to share that aspect of my identity with my peers. I also struggled to find mentors or role models who could speak to the LGBTQ experience. (I am happy to say that I am now an out and proud staff member at Davidson, and that there is a growing affinity group of LGBTQ faculty and staff who serve as mentors for students both on campus and overseas!)

When I was in Cádiz in 2005, the country was a bit ahead of the U.S.A., already talking extensively about the possibility of legalizing same-sex marriage. Spain's sexual revolution came much later than that of the United States, in the wake of the Franco dictatorship, and Spain struck me as more sexually liberated and open minded than the U.S.A. I felt much more comfortable and relaxed in Cádiz – I was less on edge about carefully watching my pronoun choices or worrying about the perceptions of others. I have heard many of my LGBTQ peers share that they felt significantly more comfortable embracing the LGBTQ aspect of their identity during and after study abroad experiences, and many of them came out after returning to Davidson in their junior or senior years.