FINANCIAL MATTERS
---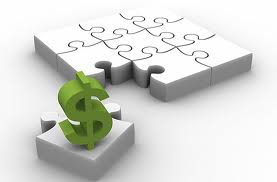 MAY I USE MY FINANCIAL AID TO STUDY ABROAD?
Yes. If you are currently receiving some form of merit scholarship or need-based financial aid, that aid, minus the money you earn from working on campus, may be applied to a Davidson approved study abroad program during the academic year (fall/spring).
The portion your family is expected to pay will remain the same as if you were on campus, and the
Financial Aid Office
adjusts the amount of aid you receive to help you cover the cost of studying abroad. You may receive need-based financial aid up to your calculated eligibility based on the cost of the external program OR the cost of on-campus study at Davidson, whichever is less. If the cost of your external program (as determined by the host institution) is less than Davidson's cost, your financial aid package will be reduced. If the external cost is greater than Davidson's cost, your aid will NOT be increased to cover the additional amount. Please be aware that you will be responsible for covering the additional amount if your program costs exceed what you normally receive to cover the cost of attendance at Davidson.
Student athletes on scholarship should speak with
Katy McNay
, the Davidson College Compliance Director, as there are certain rules you must adhere to regarding monetary compensation (i.e., accepting "gifts," coaching, competing in events not sanctioned by the NCAA, etc.). These regulations can get complicated while you are overseas.
International students are allowed to use Davidson financial aid to participate in a Davidson approved study abroad program during the academic year. However, they will not be able to use their financial aid to participate in programs in their home country.
STUDY ABROAD AID FORMULA
Host Institution Cost of Attendance (Up to/not exceeding Davidson's Cost of Attendance)
- Expected Family Contribution (as if studying on campus)
- Outside Resources (if any)
____________________________
= Financial Eligibility
- Student Employment or Federal Work Study
____________________________
= Financial Aid for Study Abroad
WHEN WILL I RECEIVE MY FINANCIAL AID?
Adjusted financial aid funds are transferred to student accounts so that they may pay program providers directly. However, funds will not be available until after the Financial Aid Office receives official notice from the host institution that you are enrolled and participating in your selected program. It typically takes 7-10 business days for funds to transfer. Your program provider may allow partial deferment of payment until your financial aid is disbursed. Please contact them for details.
For more information regarding how your financial aid package may be applied to your study abroad program, please read the
Financial Aid Agreement Form
and the
Financial Aid Study Abroad Handout
and contact
Brandee Norwood
, Financial Aid Counselor, if you have any questions.
DO I NEED TO PAY TUITION TO DAVIDSON AND MY PARTNER PROVIDER PROGRAM WHILE I AM ABROAD?
No. Davidson-sponsored semester and academic year study abroad programs cost roughly the same as Davidson tuition, room and board minus the student activities fee. When a student studies abroad for a semester or academic year on a partner provider program, Davidson only charges a nonrefundable administrative fee of $350.00, with all the other costs set by the program provider. The administrative fee offsets some of the costs that the College incurs while students are studying abroad with partner provider programs.

The administrative fee will be charged to the student's account after committing to a program and officially notifying the college via the application process (see the

Application Process

section for additional details).

There is a $250.00 penalty if a student submits the "Official Leave Notification" after the March 15 deadline for the fall semester or academic year programs, or if after November 1 deadline for spring semester programs. There is a $500.00 penalty if a student submits the Leave Form after June 15 for the fall semester/academic year or after January 1 for the spring semester.
*Please Note*
For the class of 2023 and future classes, Davidson College will follow a home tuition policy for fall, spring, and academic year study abroad. Under this policy, students who study abroad with a partner program will pay to Davidson the College's study abroad and tuition fees, and the College will pay the partner program's tuition cost to that program (up to Davidson's tuition fee). Students will pay all other program costs, including a non-refundable deposit, directly to the partner program. This policy aligns Davidson's practices with many other U.S. colleges and universities.
ARE THERE FUNDING OPPORTUNITIES OUTSIDE OF DAVIDSON?
There are external funding opportunities for study abroad. Check out the following opportunities:
MAY I RECEIVE FINANCIAL SUPPORT FOR SUMMER STUDY ABROAD?
Yes! Although the financial aid you receive during the academic year will not transfer for summer study abroad programs, there is plenty of funding available. We encourage you to investigate and apply for summer funding opportunities early so that you do not miss any deadlines!



Dean Rusk travel grants

only support study abroad in the summer and do not provide grants to support study abroad during the academic year. If you apply for a grant to support summer study abroad, please remember that grant amounts vary considerably, and amounts tend to range from $1,000.00 - $3,000.00. Independent projects have a higher priority and generally receive more funding than group excursions. Davidson-sponsored summer programs typically receive higher priority than study abroad programs through partner providers. However, a number of our partner providers offer summer grants and scholarships.

Please refer to

Summer Abroad Scholarships

for additional Davidson-funded grants and scholarships as well as external funding opportunities.
IS MY STUDY ABROAD PROGRAM TAX DEDUCTIBLE?
Davidson provides a 1098T form for students participating in Davidson faculty-led programs. Davidson will NOT provide a 1098T form for students participating in partner provider programs because Davidson does not do direct billing for these programs.
Some study abroad programs are NOT tax deductible. Please check with your program provider before committing to a program.