SUSTAINABLE TRAVEL
---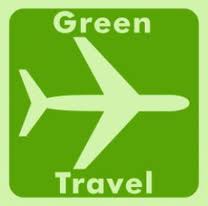 As you prepare for your journey abroad, you are undoubtedly excited about all of the amazing opportunities you will have to experience, such as exploring new places, meeting new people, and learning about the world. You may not be thinking, though, about the potential impact your journey may have on the environment and communities that you will visit. As more students take advantage of the chance to study overseas, it is increasingly important for students to incorporate responsible and sustainable practices into their travel. While many communities benefit from the revenue generated by tourism, this increased traffic can also put a strain on the local environment, economy, and culture. Astrid Jirka, co-director of the Green Passport Program and an outreach coordinator at Ithaca College's Office of International Programs, explores this dilemma in her
article
.
In response to this problem, we have prepared this Web site in order to provide you with suggestions on how to become a more responsible traveler and minimize your impact on the environment.
If you would like your study abroad program to focus on environmental studies and or sustainability, please make an
appointment
with a study abroad adviser. There are several programs around the globe which focus on these themes.
Davidson Student Testimonial:
Bhutan
Costa Rica
Peru and Denmark
Thailand