RELIGION
---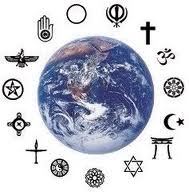 You may find that individuals overseas have a completely different set of religious beliefs and customs than those to which you are accustomed. On the other hand, your religion may also be the norm in your host nation.
Being part of a religious minority or a majority group in an unfamiliar country can present new opportunities and challenges. An important aspect of this experience is to learn from them. In addition to acquiring insight into your host country through religion, you may come to view your own faith in a different way. This is neither good nor bad, but an evolving process that fosters engagement with your life choices.
Next Steps:
To learn more about what the study abroad process entails, click on
Application Process
and carefully follow each step. If you have additional questions or concerns, please make an
appointment
with an education abroad adviser.
Davidson Student Testimonial:
France
Ghana
Additional Information:
Religious Diversity for Study Abroad
The British Broadcasting Company (BBC) - religions
International Religious Freedom Report