Home
> APPLICATION PROCESS >
PETITION PROCESS
---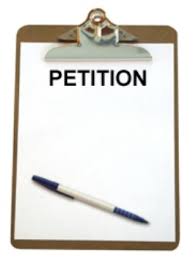 Note: The International Education Committee is not accepting petition application for the Spring 2021 application cycle due to the widespread travel restrictions resulting from COVID-19.
Students who have a compelling academic reason for studying with a program that is not on the approved list may file
one
petition
for an alternate program. The International Education Committee (IEC) will review petitions shortly after the posted deadline. All IEC decisions are final.
STEP 1:

Request an Appointment
with an education abroad adviser. Students who plan to submit a petition are
required
to meet with an education abroad adviser
specifically to discuss the petition process
prior to the petition deadline.
---
STEP 2:
Complete the "
Petition Alternative Program
" application by the petition deadline:

Spring: September 1
Fall/Academic Year: January 15

Students must submit all materials in the petition application by this deadline for consideration. Please note:
You will be prompted to share the details of your selected program in the Petition questionnaire. Here, you will provide a 1-2 page letter outlining your academic reasons for selecting this program for study abroad. If applicable, please share why you chose this program over a comparable program on the approved list.
You are required to select at least one alternate program from the

Approved Programs List

should your petition not be approved. Please list your selection in the "Alternate Programs" questionnaire.

It is acceptable for the "Partner Provider Approval Form" and any travel grant proposals (if applicable) to be submitted after the petition deadline (as long as it is received before the main application deadline - Oct. 1 or Feb. 1).
---
STEP 3: After receiving notification from the Office of Education Abroad regarding your petition (usually within two weeks of the petition deadline), follow the remaining instructions outlined on the
Application Process
web page.
---
STEP 4:
Students who participate in petition programs are
required
to complete the
program evaluation
in their Davidson study abroad portal upon completion of the program.