MENTAL HEALTH
---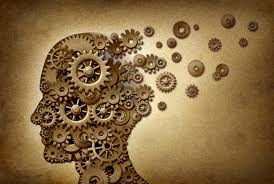 The Office of Education Abroad is excited that you decided to participate in this opportunity. The short and long-term,
personal
and
professional
benefits of study abroad are well documented. Being in an unfamiliar cultural and linguistic setting, and navigating through the administrative terrain of a collegiate environment in another country, however, can be taxing in diverse and unexpected ways.
Students who are using mental health counseling services on or off campus are strongly encouraged to share their study abroad plans with their therapist at the start of the application process and to inform the study abroad program well in advance regarding needs to access regular counseling or other health-maintenance services abroad. This is very important because although most students have wonderful, enriching experiences, functioning within unfamiliar cultures and environments can also be very stressful. For some individuals this may exacerbate or trigger issues affecting both emotional and physical health.
Below are some points worth considering prior to studying abroad:
What kind of support do I rely on at home and on campus now to stay healthy, and what resources will I have access to in my new environment to ensure good mental and physical health?
Are the medications that I am currently taking available and permitted in the host country and / or intended travel destinations?
What is my "course of action" if I'm unable to adjust to my new setting?
REMEMBER THE THREE P's!
(The text below is by Dr. Margo Krasnoff from Dartmouth Hitchcock Medical Center)
BE PROACTIVE
Take steps to anticipate any issues that could arise during your time abroad.
Learn about your travel destination(s).

BE PREPARED
Pack smart – for your respective environment(s).
Plan ahead for illness or injury.

BE PROTECTED
Try not to take risks with your health and safety.
Respect your host country and its people by following local laws and customs.
Pay attention to your health when you come home too.
Additional Information:
GoAbroad Meaningful Travel Tips for Mental Health