STUDY ABROAD FAQs
---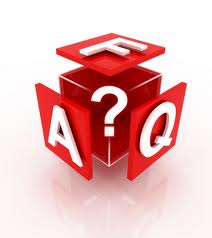 WHAT IS STUDY ABROAD?
Study abroad is an academic experience overseas. The venue and method of instruction will vary depending on the program and country, but it is a process that aims to complement your entire collegiate experience at Davidson.
Study abroad is not "time-off" from your undergraduate degree or mainly traveling for pleasure, although the latter can be a part of it.
WHO IS ELIGIBLE?
Students who are in good academic, financial, and disciplinary standing are eligible to study abroad.
WHY SHOULD I PARTICIPATE?
There are countless reasons to study abroad and recent
scholarship
argues it is also beneficial for your brain. This experience will also allow you to incorporate an international element into your cover letter/resume; enhance foreign language skills, and it is an opportunity to learn about and from various cultures. Professionally, your
job prospects
will also increase.
WHAT CAN I STUDY OVERSEAS?
Irrespective of what your major is there is a program for you. You can fulfill credits towards your major, minor, or general distribution requirements from courses you take abroad.
DO I NEED TO KNOW A FOREIGN LANGUAGE?
It depends. There are many programs that do not require language study prior to going abroad. However, there are ones that strongly encourage students to have completed 1-4 semesters of it.
WHEN CAN I GO?
Study abroad is possible as early as the summer term after your first year. We encourage students to consider studying abroad the spring semester of their sophomore year; however, junior year is also an option. Please
schedule an appointment
with an education abroad adviser as soon as possible to discuss your options.
WHAT ARE MY OPTIONS?
All students who plan to study abroad during the academic year must select a program from the
Approved Programs List
. The list is generous. It is intended to inform student choices rather than restrict them. Programs led by Davidson faculty are favored, but there are over 120 additional options in 54 countries around the world. The options reflect different locations, GPA requirements, and program costs.
Students who have a compelling academic reason for studying with a program that is not on the approved list may file
one
petition
. For more information, please take a look at the
Petition Process
.
WHEN SHOULD I START PLANNING?
We encourage students to start planning early. You may want to sit down with your academic or major adviser to discuss where and how study abroad fits in your academic plan. You also need to make sure you review all of the deadlines and requirements for your program to ensure that you meet them.
Please be sure to
schedule an appointment
with an education abroad adviser. Walk-in advising hours are suspended for the fall semester. However, if you have a quick question and would like to speak to someone in person during regular business hours, please call 704-894-2128 to see if an adviser is in the office and able to meet you at the entrance to Duke Residence Hall. We are located on the first floor of Duke Residence Hall.
WHEN ARE THE APPLICATION DEADLINES?
February 1: summer, fall, academic year
October 1: spring
Note: Partner provider deadlines may differ from the Davidson deadline. Students must submit
all
application materials, including transcripts, recommendations, and any supporting documents to the approved third party provider program by the
Davidson deadline
.
If a student does not submit all of the materials by the Davidson College deadline, he/she may have his/her study abroad permission revoked.