Take the Green Passport Pledge
---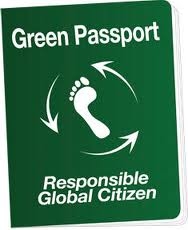 Through the
Green Passport Program
, you have the opportunity to declare your commitment to sustainability and to join a network of like-minded student travelers. By taking the Green Passport Pledge and joining their online community, you will gain access to resources and ideas to facilitate your green travels.
THE PLEDGE
As a Green Passport Holder I acknowledge the interconnectedness of the world's people and the environment. I pledge to explore and take into account the social and environmental consequences of studying, living, working, traveling, or volunteering abroad and will try to improve these aspects of my international experience. While overseas, and when I return home, I will do my best to
minimize my impact on the environment.
act in culturally respectful ways.
engage with locals and participate in the local community.
give back to my host community(ies).