This page is the brochure for your selected program. You can view the provided information for this program on this page and click on the available buttons for additional options.
Chennai, India
(Outgoing )
Featured:
Program Terms:
Fall

Fees and other costs (click on the term -->)
Fall


Program Overview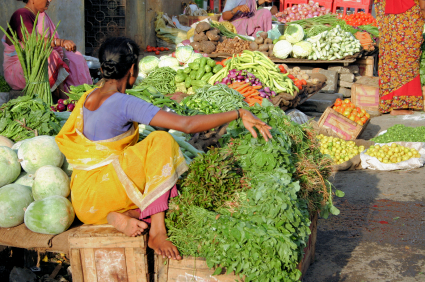 Established in 1981, and conducting its twenty-second consecutive program in fall 2015, Davidson's Semester-in-India program has a proven record of safety, efficiency, and consistency. The Semester-in-India features lectures and discussions in courses based at Madras Christian College (MCC) in Chennai and other institutions in South India, combined with guided travels throughout India. The resident director for fall 2016 will be professor Sarah Waheed from the History Department.
Our program has earned respect for academic integrity, high caliber of participants, extensive travel opportunities and sound execution. The success of our program has been demonstrated by the return to India by nearly half of our past participants.
Several participants have considered their semester in India to be a life-changing experience. In addition to providing a very stimulating academic experience the program provides extensive travel opportunities and affords the student the special pleasure of living with a group of students drawn from various college backgrounds in an atmosphere of trust, goodwill, and mutual care.
The Davidson College program is an undergraduate program that strives to provide a comprehensive as well as safe exposure to the Indian sub-continent through a well-defined academic program.
Academics
The fall 2016 program will enable its students to earn the following Davidson College course credits:
SOU 310: India Past and Present
ENV 199: Indian Environment and Ecology
HIS 379: Islam in South Asia
HIS 377: Urban India*
*pending approval by EPC, HIS 377 will count for major credit in both History and Environmental Studies*
All four courses are coordinated by faculty at Madras Christian College and include lectures, demonstrations, tours and discussions by academics, journalists, practitioners, and other experts from institutions all over India. Dr. Waheed will offer lectures in some of these courses as well.
SOU 310 is a general course on the cultures, arts, religions, and history of India from ancient times through the independence movement and to the present. Many class sessions for these courses will take place during visits to various historical sites.
ENV 199 will be devoted to a variety of topics concerning the Indian environment and ecological sustainability.
HIS 379: will include topics of related to the history of Islam in South Asia. Its aim is to introduce students to the broad historical currents of the expansion of Islam in the Indian subcontinent, the nature of Muslim political authority, the interaction between religious communities (Hindu, Muslim, etc.), Islamic aesthetics and contributions to material culture, the multiple engagements and reactions of Muslims to colonial rule, and the partition of British India. This course is an introduction to the political, cultural, and social history of this diverse group of people which varies across regions, language, sects, castes, classes, and genders.
HIS 377: will involve lectures, projects, and tours about the making of urban India in the past century. It will address topics such as urban-rural relationship; labor flows; cultural diversity; mass media; the making of the new urban Indian middle class; gender and public space; development organizations and NGOs; the relationship of the state to city planning of transportation, building, and housing. Students will conduct research on a preferred topic in either the city of Delhi or Hyderabad. (This course may satisfy elective credit for Environmental Studies or Anthropology minor, pending EPC approval).
Program Highlights
The program will begin in Davidson in late August with several days of orientation. The group, which usually includes a few selected students from other colleges/universities, will then leave for India. The program will conclude in early December. Please see below for exact dates.
The program will include travel to places such as:
Mahabalipuram, Pondicherry
Hyderabad
Delhi, Lucknow, Agra
Goa
Housing and Meals
While in Chennai, the group will stay at the International Guest House at Madras Christian College. The Guest House is a comfortable facility that has been renovated for Davidson students. The living quarters are safe and secure. This modern building, designed by a Swedish architect to western standards, is situated in the midst of a densely wooded area near the athletic fields. Wild deer grazing outside the dining room is not an uncommon sight.
The building is air-conditioned and the rooms are spacious and airy. The facility has two separate, self-contained flats upstairs. Each of these flats has two bedrooms, a large living room and a long covered verandah. Downstairs there are two double occupancy rooms; a suite where the director will stay and a spacious dining room with a kitchenette. Daily laundry service is available.
The large, well-groomed campus includes many footpaths for walking and jogging and other areas for exercise and relaxation. Many MCC faculty and most students live on campus, providing opportunities for socializing.
Healthy meals are prepared for program participants in the Guest House by a chef from a leading hotel in Chennai. Meals include breakfast, lunch and dinner, including afternoon tea. In addition, fruits, snacks, soft drinks and bottled water will be stocked in the dining room refrigerators. Initially meals will be bland, but after a week or so Indian dishes will be introduced. After two weeks there will be more Indian dishes and fewer Western ones.
Admission Requirements
Open to all Davidson students who are in good standing in all areas. For academics, 'good standing' is defined in this case as having a 2.5 cumulative GPA or higher (exceptions may be made in certain circumstances). Programs are open to non-Davidson applicants, space-permitting. Priority will be given to students with a demonstrated interest or previous coursework in history or South Asian studies.
Contact Information
Program Director, Davidson in India
Sarah Waheed
sawaheed@davidson.edu
704-894-3087
Professor in Residence, Fall 2016
Sarah Waheed
sawaheed@davidson.edu
704-894-3087
Visa Warning:
Passports must be surrendered as part of the visa application process. Since it may take up to 90 days to receive a visa and have your passport returned to you, participating in consecutive study abroad programs in different countries, particularly between summer and fall, may be problematic or impossible.
Davidson College and consulate staffers cannot guarantee that a visa will be granted by a foreign government in any circumstance or in any time frame. International students should schedule a consultation with International Student Adviser,
Bea Cornett
, to discuss their visa status.
Davidson College reserves the right to cancel or modify part or all of a study abroad program should changing circumstances make it necessary to do so. In cases where the college has security concerns, the program director and the Dean Rusk Program Director will gather information and make a recommendation to the Dean of Faculty. The dean will take a decision to the president, who retains ultimate authority to decide whether or not a particular Davidson-sponsored trip should proceed.

Davidson admits qualified students without discrimination because of race, color, religion, national origin, age, handicap, gender, or sexual preference.
There are currently no active application cycles for this program.