This page is the brochure for your selected program. You can view the provided information for this program on this page and click on the available buttons for additional options.
*Davidson College - France
Paris, France
(Outgoing )
Featured:
Program Terms:
Program Terms:
Fall

Fees and other costs (click on the term -->)
Fall

Dates / Deadlines: - unrelated header
Dates / Deadlines:
There are currently no active application cycles for this program.
Fact Sheet: - unrelated header
Fact Sheet:
Program Description:
Program Description:
2021 Update:
Application deadline for Davidson in France program extended to February 15, 2021!
A final decision regarding whether or not the program will run will be made in early spring. Please note that travel and programmatic logistics are subject to change in accordance with COVID-19 restrictions.
Program Overview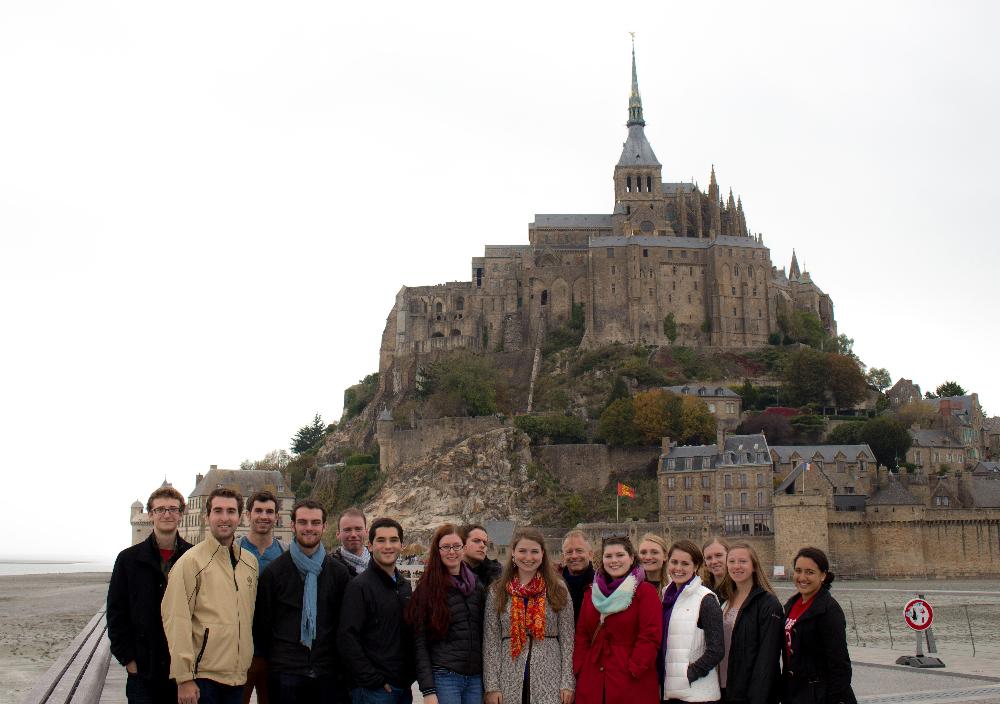 The mission of Davidson in France is to provide students with an opportunity to develop and improve their French language skills and their global competence; to give them first-hand knowledge and a deeper understanding of the culture and history of France, of its past and present domestic issues, including systemic racism and subsequent inequalities, and of its past and present position in the world; and to ensure that the lived experience of DiF becomes an invaluable, formative, and memorable component of their undergraduate experience at Davidson College.
Davidson in France also commits to furthering the College's mission statement while abroad and to honoring the report of the Commission on Race and Slavery by choosing "Black France" as its leading theme for the next 5 years (2021–2026).
This fall semester program takes place in Paris in collaboration with IES Abroad's
French Studies
and
International Affairs
programs (please note, business courses in the International Affairs track will not transfer back to Davidson College). Students with varying levels of French language proficiency are welcome to apply.
Professor Sokrat Postoli will serve as the Resident Director of the Davidson in France program in Fall 2021, and he will oversee the work of each student and be available in matters with which students need assistance. With a group limited to no more than 20 students, the Resident Director can give personal attention to the needs and problems of each student. The Director serves as primary liaison with IES Abroad. As a member of the Davidson faculty, the Resident Director exercises his/her authority and that of the Davidson administration in academic and disciplinary questions.
Academics
Overview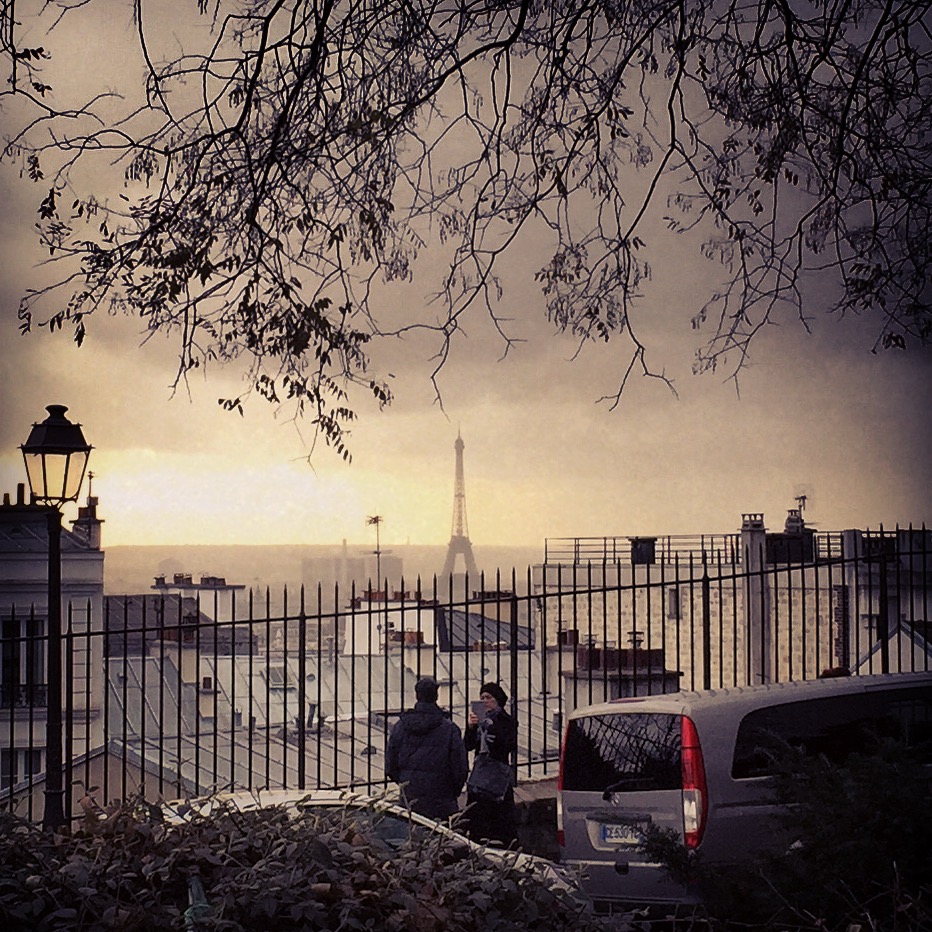 As a multifaceted metropolis, Paris offers a doorway to a variety of different cultures, and many scientists, researchers, and entrepreneurs from around the world call this city home. When most people think of Paris, they think of iconic sights like the Eiffel Tower, Champs Élysées, and Arc de Triomphe, and while these sites are emblems of France's history, today Paris is one of the most important business, financial, and political centers in the world. It has one of the highest GDPs of any city and is home to Fortune Global 500 companies that specialize in insurance, banking, and energy. As an important member of the European Union, Paris is also home to international agencies, such as the European Institute for Security Studies, the OECD, and UNESCO.
Courses
Students will take the equivalent of 4 Davidson courses. Courses will transfer back to Davidson as P/F credit, except for the Resident Director's course, which is taken for graded credit.
Students are required to take one French language course at the appropriate level (a placement test will determine correct level) as well as the course taught by the Resident Director. Titled Black France, the the Resident Director course grants French credit and satisfies the JEC requirement. If there are students in the International Affairs track, the course will be taught in French and English. Otherwise, the course will be completely in French. Designed for Davidson in France, this course supports Davidson College's commitment to anti-racism and inclusivity by examining the current legacy of colonialism and racism on cultural, social, political, and economic structures in France today. France has a long history of colonialism that has shaped France's place in the world and relationship with the Global South (and former colonies in particular). Students will first study the origins and system of, and drive behind French colonialism, then look at the colonial legacy, postcolonial relationships, and finally the current race-relations in France, more specifically the current reality for Black people.
Students will choose other courses from the IES Abroad Paris Center and local institutions (see
French Studies
for advanced French language students and
Business and International Affairs
for students at a beginner or intermediate French level;
please note, business courses in the International Affairs track will not transfer back to Davidson Colleg
e
- see below for some pre-approved options and others that are not approved
).
Approved for Transfer Credit:
Will Not Transfer:

IB/MG 371 International & Intercultural Management
MK 315 Introduction to Global Marketing
MK 330 Introduction to Luxury Brand Management
MG/IB 393 Leading Across Cultures: Principles & Practice
CM/MK 340 Luxury Business Strategies & Communication (tentative)
MK 350 Digital Marketing & Communications (tentative)
Program Highlights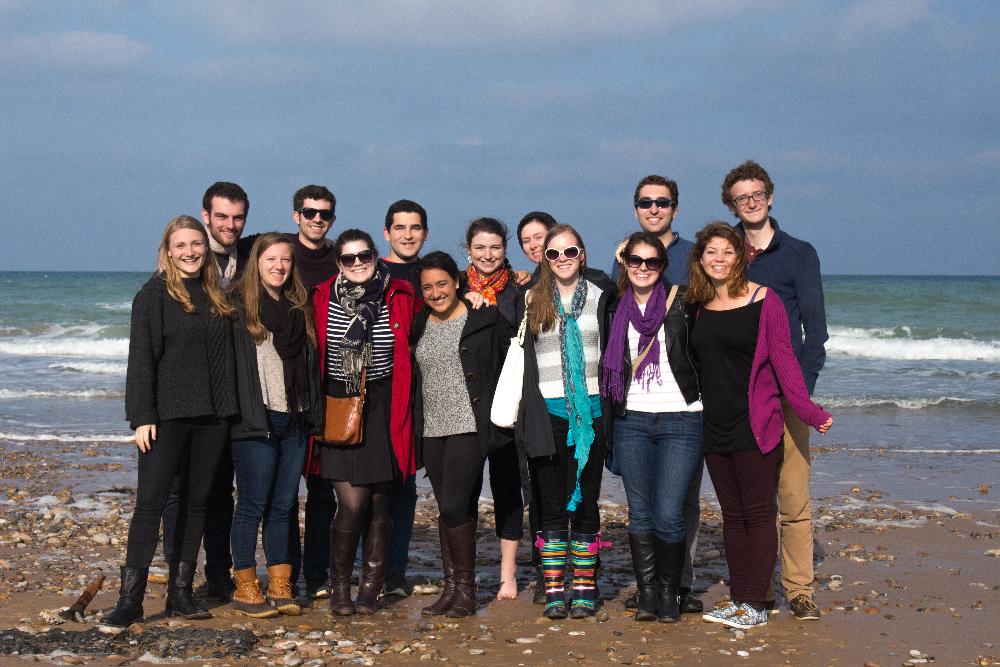 Students will participate in mandatory excursions and cultural outings organized by the Resident Director and will have a local student ID that gives them access discounted rates to plays, operas, and many museums.
Housing and Meals
Students will live with host families (subject to change depending on COVID-19 pandemic requirements). Some meals will be provided by the family, and the program will provide an allowance for other meals, which students may take at student restaurants or in the many restaurants, cafés, and bistros in the city.
Admission Requirements
Open to all Davidson students who are in good standing in all areas. For academics, "good standing" is defined in this case as having a 2.5 cumulative GPA or higher (exceptions may be made in certain circumstances). Programs are open and welcome to non-Davidson applicants, space-permitting. Students with varying levels of French language proficiency are welcome to apply. Students with FRE 201 will take courses on the French Studies track while those who have not yet reached this level will take courses on the International Affairs track.
Due to strict French Consulate visa regulations, students should have a passport before applying to the Davidson in France program. If a student does not have a passport or if it has expired, they should apply for one immediately. Passports should be valid for at least six months after the program ends and have blank visa pages.
Contact Information
Carole Kruger, Program Director
Professor of French & Francophone Studies
cakruger@davidson.edu
704-894-2457
Sokrat Postoli, Resident Director - Fall 2021
Assistant Professor of French & Francophone Studies
sopostoli@davidson.edu
704-894-2870
Access Statement
The college welcomes requests for accommodations related to disability and will grant those that are determined to be reasonable and maintain the integrity of a program or curriculum. To make such a request or to begin a conversation about a possible request, please contact the Office of Academic Access and Disability Resources, which is located in the Center for Teaching and Learning in the E.H. Little Library. It is best to submit accommodation requests as early as possible.

Beth Bleil, Director
Office of Academic Access and Disability Resources


bebleil@davidson.edu


704-894-2129

Alysen Beaty, Assistant Director
Office of Academic Access and Disability Resources


albeaty@davidson.edu


704-894-2939
Visa Warning: Passports often must be surrendered as part of the visa application process. Since it may take up to 90 days to receive a visa and have your passport returned to you, participating in consecutive study abroad programs in different countries, particularly between summer and fall, may be problematic or impossible.

Davidson College and consulate staffers cannot guarantee that a visa will be granted by a foreign government in any circumstance or in any time frame. International students should meet with

International Student Programs

to discuss their visa status.

Davidson College reserves the right to cancel or modify part or all of a study abroad program should changing circumstances make it necessary to do so. In cases where the college has security concerns, the Director of Education Abroad and the program director will gather information and make a recommendation to the Dean of Faculty. The dean will take a decision to the president, who retains ultimate authority to decide whether or not a particular Davidson-sponsored program should proceed.

Davidson admits qualified students without discrimination of race, color, religion, national origin, age, handicap, gender, or sexual preference.

IMPORTANT NOTE: Program is contingent upon having a minimum number of participants.
Testimonial: - unrelated header
Testimonial:
Testimonial:
Academically, what were the highlights?
The biggest academic perk about Davidson College in France, as a French major here, was the ability to obtain 5 major credits from my semester in France and being practically done with my major as a second semester junior. Other academic highlights would include the actual classes I took while I was in France. I can honestly say I learned so much from my classes and my professors, despite the fact that the work load and amount of stress was nowhere near what it gets to be here at Davidson, which I would say is another perk. I experienced such a different style of teaching and learning, which for a semester abrod was nice because I really felt like I was away from Davidson and experiencing new things, even though I was on a Davidson program.
— Fall, 2012 Participant
Read what others have said about this program.