This page is the brochure for your selected program. You can view the provided information for this program on this page and click on the available buttons for additional options.
*Davidson College - France
Tours, France
(Outgoing )
Featured:
Program Terms:
Program Terms:
Fall

Fees and other costs (click on the term -->)
Fall

Dates / Deadlines: - unrelated header
Dates / Deadlines:
There are currently no active application cycles for this program.
Fact Sheet: - unrelated header
Fact Sheet:
Program Description:
Program Description:
2021 Update:
We are currently planning to offer the Davidson in France program in Fall 2021, and applications will be available starting in October 2020 (exact date TBD). A final decision regarding whether or not the program will run will be made in late spring.
Program Overview
With a population of 155,000, Tours is the cultural capital of the Loire Valley. Known for its historic towns,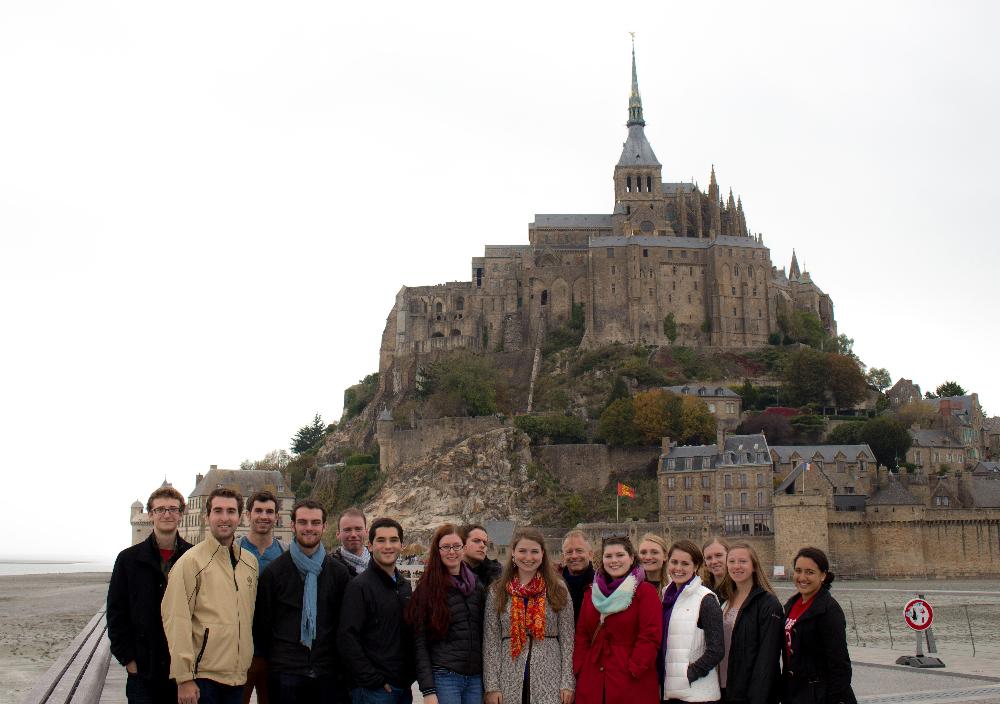 Renaissance châteaux, and striking natural beauty, the Val de Loire is designated a World Heritage Site by UNESCO. The city boasts a rich and varied architectural heritage, and the old city–Le Vieux Tours–attracts students and visitors alike to its lively Place Plumereau. A network of regional trains connects Tours to Orléans, Chenonceaux, Amboise, and other nearby sites of interest. Paris is roughly one hour away by high-speed train.
Davidson's semester program begins in Paris where students will enjoy several weeks in "La Ville Lumière" taking an intensive language course at the Alliance Française language institute and living in a student residence. During the month's stay in Paris, students explore the city with the Resident Director, visiting many museums, monuments, and neighborhoods. These visits, generally organized in chronological order, are intended to provide students with a coherent overview of Parisian history and its associated monuments - 2,000 Years of history covered in the span of four weeks - from Roman ruins to contemporary art, via la Renaissance and la Révolution. The group thereby constructs a common base for future coursework in Tours. In addition, the program provides tickets to the Opéra and/or Comédie française and to concerts of classical music, as well as excursions to sites outside of Paris such as Monet's garden at Giverny, Versailles, the castle of Vaux-le-Vicomte, or the extraordinary cathedral in Chartres. From October to mid-December, students take courses at the Institut de Touraine. Advanced students may be able to take courses the Université de Tours in disciplines such as history, literature, philosophy, and the social sciences.
Dr. Sokrat Postoli will serve as the Resident Director of the Davidson in Tours program in Fall 2020, and he will oversee the work of each student and be available in matters with which students need assistance. With a group limited to no more than 20 students, the Resident Director can give personal attention to the needs and problems of each student. The Director serves as primary liaison with both the Université and the Institut. As a member of the Davidson faculty, the Resident Director exercises his/her authority and that of the Davidson administration in academic and disciplinary questions.
Academics
Facilities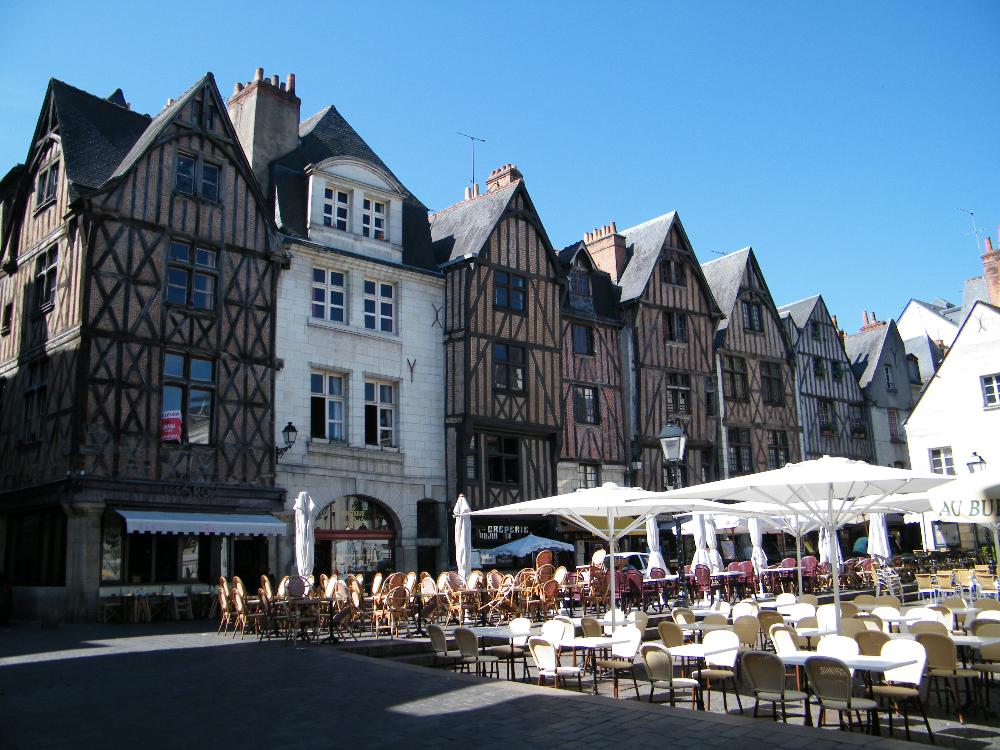 The University of Tours, which offers courses in literature, language, arts, and the social sciences, sits on the banks of the Loire River. Named in modern times for François Rabelais, the university welcomes 28,000 students, many of whom come from other countries in Europe and around the world.
The Institut de Touraine founded in 1912, under the auspices of the Université de Tours, specializes in teaching French to foreigners. Highly regarded for its success in language teaching, the Institut offers courses in French language, literature and civilization, including art history and French history for students on both the semester and academic year programs. A proficiency test, part 1 of which is completed at Davidson and part 2 upon arrival in Tours, places students in the appropriate language courses.
Courses
All courses are transferred back to Davidson as ungraded credit for Davidson students, except for the director's course which may be taken for graded credit. Students from other colleges and universities will receive grades for all their courses on a Davidson College transcript. Please read the Registrar's policies regarding grading and credit, for further clarification.
FRE 280 -- French Language and Culture in Paris
Language class taught at the Alliance Française in Paris (3 mornings per week)
FRE 229 -- Introduction to French Literature
Course for Davidson students taught by Resident Director (graded)
FRE 280-281 -- French Language Study
Course at the
Institut de Touraine
, placement based on language level
FRE 287 – History of Modern France
Course for Davidson students taught by Prof. Dufresne
FRE 389 – International Relations/EU Politics
Course for Davidson students taught by Prof. Billard
Advanced students may take classes at the
Université
de Tours
or the
Renaissance Centre
. Please note: language courses at the Institut are in the morning, and you may only select University courses offered in the afternoon.
Program Highlights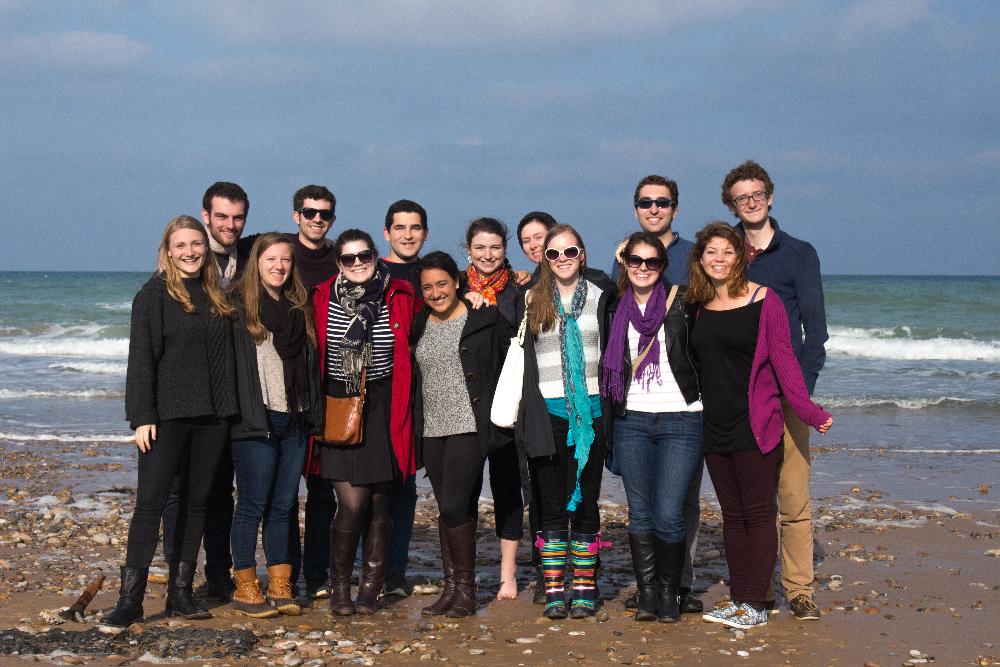 In Paris, a rich, month long cultural and linguistic program proposes outings to plays, operas and other musical events plus visits to museums and to nearby marvels such as Giverny, Versailles, Vaux-le-Vicomte, and Chartres.
Students have access to the university sports facilities in Tours. Cultural opportunities include an interesting and varied selection of plays, concerts, operas, and films. Moreover, Paris is only a short train ride away.The program arranges visits to a variety of the famous Loire Valley castles, such as Chambord, Azay-le-Rideau and Chenonceaux.
In addition, extended excursions are planned to other regions of France. In the past, the program has visited numerous
UNESCO
World Heritage Sites. Recent destinations include Normandy with the Bayeux tapestry and the World War II invasions beaches, Provence and the Côte d' Azur, the lovely Dordogne valley with its spectacular châteaux and gardens near Lascaux, the site of Cro-Magnon cave paintings, Strasbourg and Alsace's colorful villages, or Brittany with its rugged coast and neolithic alignments.
Housing and Meals
In Paris, students live in a student residence where they also take their meals. In Tours, students are housed with families with breakfast and dinner provided by the family. The program provides an allowance for lunch, which students may take at student restaurants or in the many restaurants, cafés, and bistros in the city.
Admission Requirements
Open to all Davidson students who are in good standing in all areas. For academics, "good standing" is defined in this case as having a 2.5 cumulative GPA or higher (exceptions may be made in certain circumstances). Programs are open and welcome to non-Davidson applicants, space-permitting. The equivalent of three semesters of college-level French is required. Davidson students are required to complete French 201 on campus.
Due to strict French Consulate visa regulations, students should have a passport before applying to the Tours program. If you do not have a passport or if it has expired, please apply for one immediately. Passports should be valid for at least six months after the program ends and have blank visa pages.
Contact Information
Professor Carole Kruger, Program Director
Department of French & Francophone Studies
cakruger@davidson.edu
704-894-2457
Professor Sokrat Postoli, Resident Director - Fall 2020
Department of French & Francophone Studies
sopostoli@davidson.edu
704-894-2870
Access Statement
The college welcomes requests for accommodations related to disability and will grant those that are determined to be reasonable and maintain the integrity of a program or curriculum. To make such a request or to begin a conversation about a possible request, please contact the Office of Academic Access and Disability Resources, which is located in the Center for Teaching and Learning in the E.H. Little Library. It is best to submit accommodation requests as early as possible.

Beth Bleil, Director
Office of Academic Access and Disability Resources


bebleil@davidson.edu


704-894-2129

Alysen Beaty, Assistant Director
Office of Academic Access and Disability Resources


albeaty@davidson.edu


704-894-2939
Visa Warning:
Passports often must be surrendered as part of the visa application process. Since it may take up to 90 days to receive a visa and have your passport returned to you, participating in consecutive study abroad programs in different countries, particularly between summer and fall, may be problematic or impossible.
Davidson College and consulate staffers cannot guarantee that a visa will be granted by a foreign government in any circumstance or in any time frame. International students should meet with the International Student Adviser to discuss their visa status.
Davidson College reserves the right to cancel or modify part or all of a study abroad program should changing circumstances make it necessary to do so. In cases where the college has security concerns, the program director and the Dean Rusk Program Director will gather information and make a recommendation to the Dean of Faculty. The dean will take a decision to the president, who retains ultimate authority to decide whether or not a particular Davidson-sponsored program should proceed.
Davidson admits qualified students without discrimination of race, color, religion, national origin, age, handicap, gender, or sexual preference.
Testimonial: - unrelated header
Testimonial:
Testimonial:
What did you personally gain from study abroad?
I can finally say I am fluent in French, and I think my French accent really took some leaps and bounds. I feel so much more comfortable speaking in French now, even with native French speakers, than I did before my stay in France. My vocabulary also grew tremendously because not only was I studying French academically, I also learned a lot from my host family and French friends about the language that French people my age use on a daily basis outside of an academic setting. I gained a much greater appreciation for French culture than I already had as well as a greater appreciation and knowledge of their cuisine and wine. The list of things I gained from this experience could honestly go on and on.
— Fall, 2012 Participant
Read what others have said about this program.